ALL YOU NEED TO KNOW
All you need to know about The Main Attraction Adam Action is that sitting at just under 6'0 and 265 pounds, he is a force to be reckoned with. Bigger than most heavy weights but still flies like a crusierweight. stronger and meaner than most, but prettier than all. He does things more action pact than anybody else today. He does cutting edge moves that make the veterans ohh and ahh and the new guys take notes. With Adam Action, Actions Speak louder than words.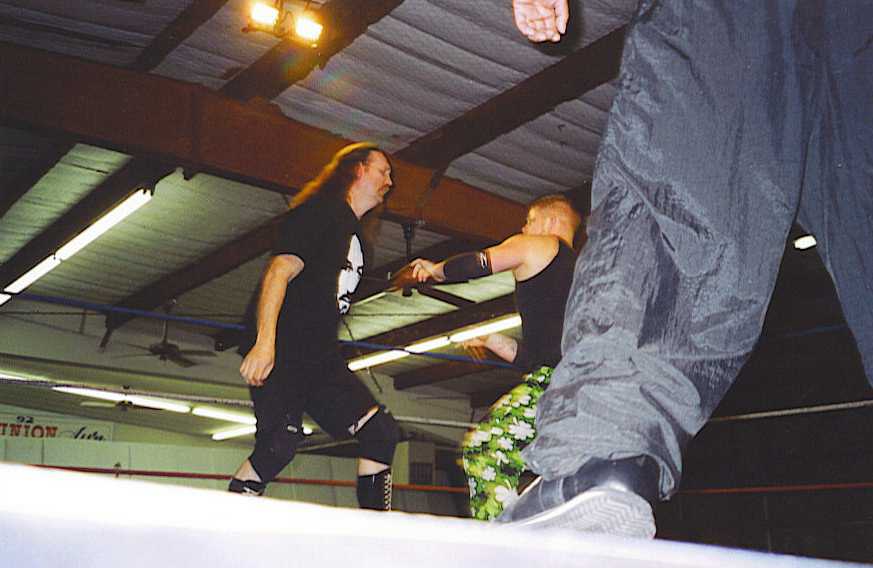 HISTORY BEHIND ADAM ACTION
Adam Action was made for wresling. It is said that even before he was born you could hear him hit the ropes and throwin headlocks from within the woumb. Growin up in Fort Worth, TX he was always a big kid, and exceled in sports. Mostly football. Once in middle school it was obvious that The One and Only was a natural. Starting full back for the Brewer Cubs and Varsity since his freshman year as the Bears 4 year rain as District Champs. While in high school Action and a few friends met up with a trainer and it was like serendipity. It was just meant to be. And the rest is History.